How do I use my license on multiple computers?
The number of eVolve licenses that can be used at one time is dependant on the number of licenses owned. For example, if 4 licenses are owned, all or some can be used simultaneously. If only one is owned, it can only be used on one device at a time.
To Use a Single License on Multiple Devices
All of the tools required for this task are located in the eVolve Ribbon, in the Resources Panel.
eVolve Electrical must be installed on both devices.
From the eVolve Electrical Ribbon, in the Resources Panel, click the About button (an "i" inside a circle, see below) to open the About Drop Down Menu.
Different device screen sizes can alter the way the ribbon is shown. See examples below.
EX1:

EX2:

To deactivate the active license, click Deactivate License.

To activate that license for the New device, start by repeating steps 1 & 2.
To Activate the license, click Reactivate License.

Automating License Deactivation and Reactivation
This process can also be automated for those that switch devices often and don't have a license for each device.
From the eVolve Electrical Ribbon, in the Resources Panel, click the Settings button.
From the Settings Drop Down, click Workstation Settings.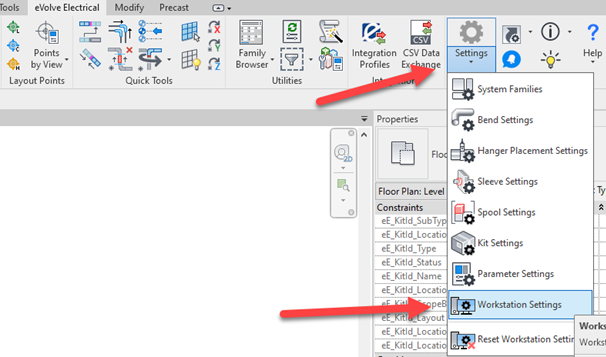 In the Workstation Settings window, Check the Box for Enable Concurrent License Mode, and click Apply or OK.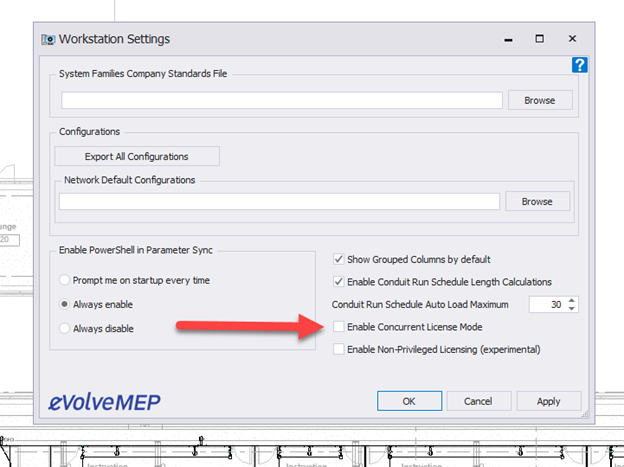 Repeat steps 1-3 on the second device.
With this feature enabled, The license will automatically deactivate when Revit is closed. When Revit is opened on the next device, it will display a prompt to activate the license.
This can take a couple of minutes to take effect in some circumstances.
---
---