Features for Linear Pendant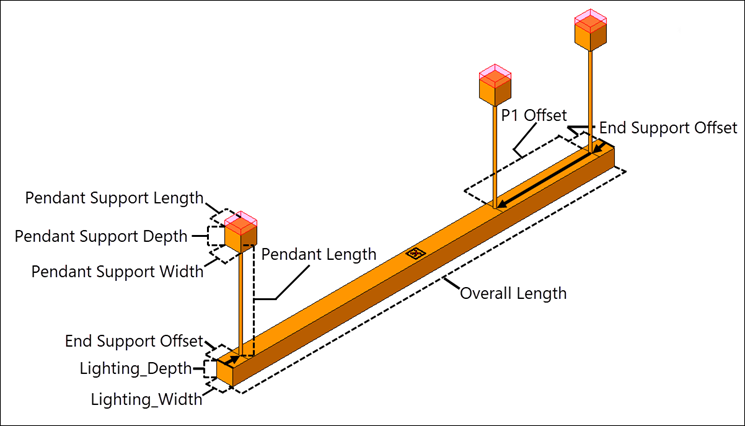 General purpose
The Linear Pendant is fully customizable to ease and increase input speed. The dimensions and offsets for both the pendants and supports are adjustable from either the instance and/or type parameters. The overall length is an instance parameter so one Linear Pendant family can handle multiple lengths. Linear pendant fixtures have multiple support locations which may also be used as a clearance space around the pendant support and/or showing the required space for a box.
Unique Instance parameters
Overall length - displays the total length of the pendant.
Additional Pendant Qty - entering a value from 0-8 adds additional supports.
Pendant Offset (P1 - P8) - specifies the distance from center to center of supports starting with the end support.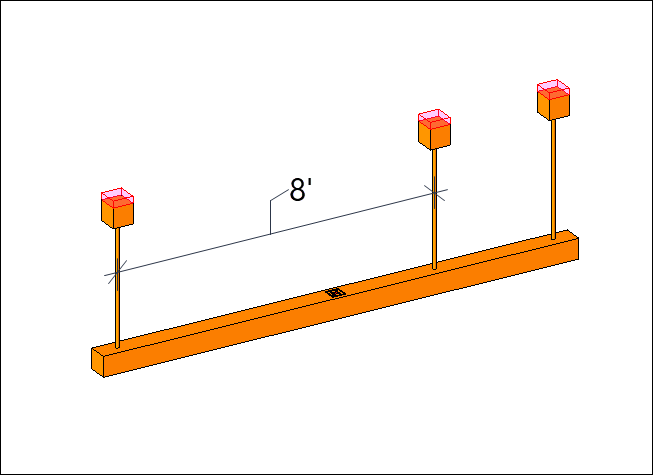 Pendant Length - specifies the distance the pendant hangs below the ceiling.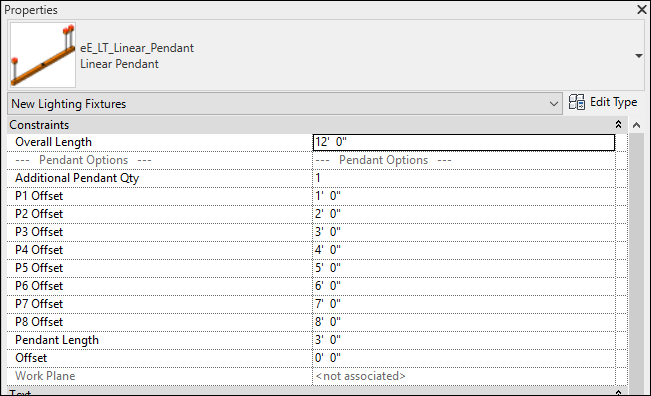 Unique Type Parameters
End support offset - distance from end of fixture to the first support on each end of the pendant.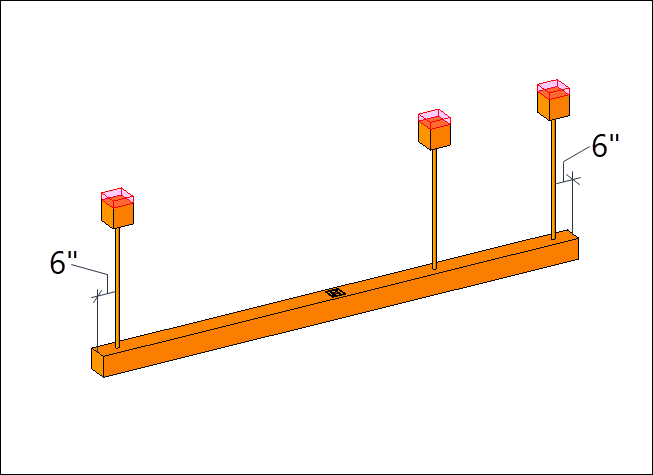 Pendant Support Depth/Length/Width - adjustments to the "box" at the end of the pendant.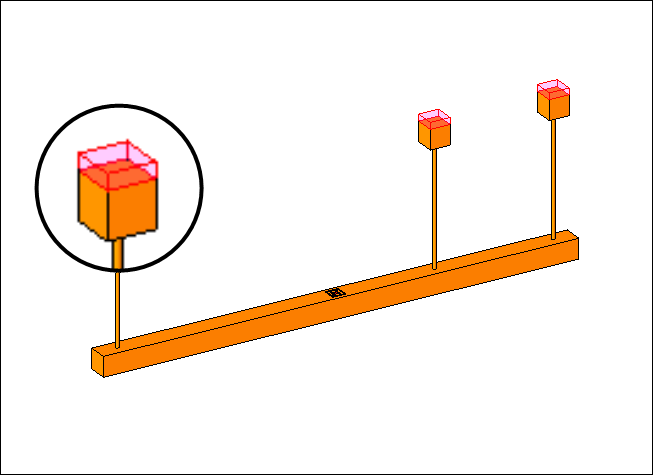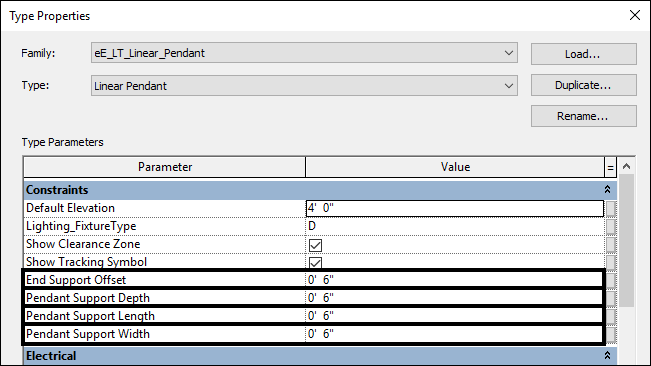 Relevant Articles
---
---