Remove Elements
Here at eVolve, we know that enough small steps can add up to a whole lot of time. That's why the Remove Elements tool was created and added to our Quick Tools panel. The Remove Elements tool allows for quick removal of a piece of an element and the rapid connection of the two ends that are left. Simply click the Remove Elements tool, click the movable element, click the stationary element, and the piece is deleted and the remaining parts are connected.
NOTE: The Remove Elements' predefined selection filter can be modified via the Selection Configuration. Please see the link in the Relevant Articles below.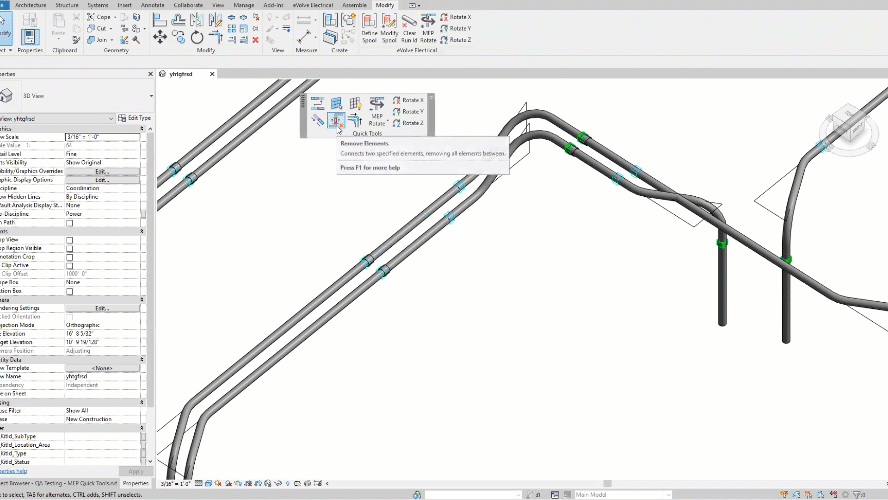 Endpoints must be parallel and the same size.

Relevant Articles
---
---