RediRail Tee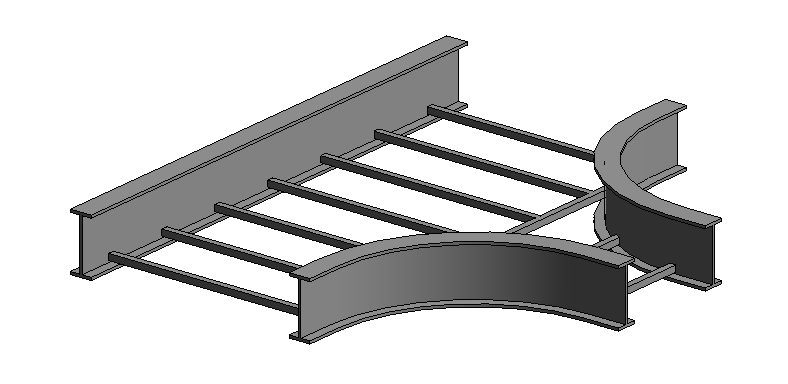 Overview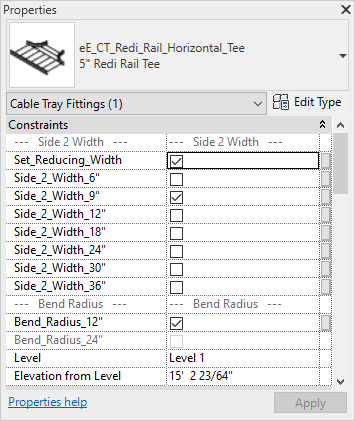 Side 2 Width

Set Reducing width- Select this option to reduce or expand the center/front section of the cable tray.
Side 2 Width Options- Select a width for side 2 from the available options if Set Reducing Width is also selected.

Bend Radius

Bend Radius 12"- Sets bend radius to 12"
Bend Radius 24"- Sets bend radius to 24"
Type Properties
Height 4"- Cable tray wall height/depth
Height 5"- Cable tray wall height/depth
Height 6"- Cable tray wall height/depth
Height 7"- Cable tray wall height/depth
Related Articles
---
---